DAMAC Properties is a premier real estate development company that has been a stronghold in the Middle East's luxury real estate market. Established in 2002, they have delivered residential, commercial and leisure properties across the region, which includes the UAE, Saudi Arabia, Qatar, Jordan, Lebanon, Oman and the United Kingdom. Damac Properties has delivered 14,000 units in the Middle East and has another 37,000 in future projects in pipeline. Damac has a presence outside of the UAE which has given them affluence in the media. They are responsible for the mega-development Akoya projects in Dubai. As a private residential, leisure and commercial developer Damac Properties has a proven track record in real estate projects spread across Dubai such as the Dubai Marina, JLT, Downtown Dubai, Jumeirah Village Circle, Business Bay, DIFC and others.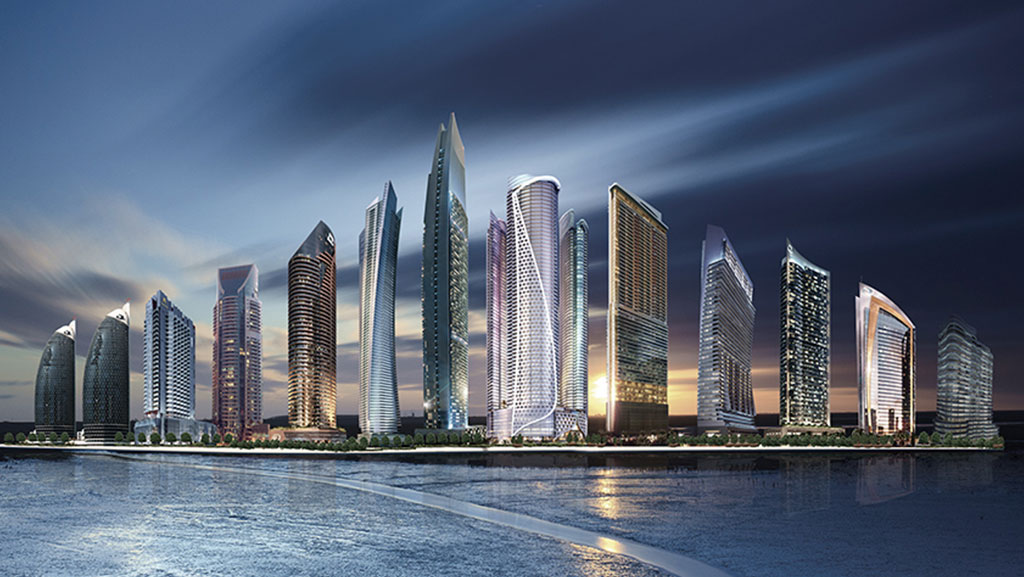 Damac Properties began its journey by providing residents and foreigners luxury property developments including the Damac Maison, Dubai Mall Street, Golf Horizon, Emirates Gardens, Executive Bay, Paramount Hotel & Residences, and The Waves.
It is stylish living at the best with Damac Properties establishing itself as a luxury property developer, and has created a global name for having a world-class development portfolio. DAMAC Properties has catapulted to the forefront of the luxury real estate market by delivering 24,000 homes and more than 40,000 units at different stages of completion. This includes 10,000 hotel rooms, serviced hotel apartments and hotel villas that are maintained by its wholly-owned DAMAC Hotels & Resorts.
Damac Properties develops residential, commercial and leisure properties in Dubai. Considered one of the largest luxury developers, Damac Properties has a strong and established reputation for developing Dubai off-plan properties. As a trusted, reliable and sought-after developer in Dubai, this master developer specializes in the luxury real estate market.
Damac Properties understands residents and homeowners' core needs and has a proven track record of designing and developing homes to meet these specific requirements.
Benefits of buying property in Dubai
As a highly populated city Dubai offers a high quality of life and modern amenities. Dubai has become an impressive, modern city and will provide residents and non-residents an opportunity of living a convenient and luxurious life. With millions of people who have already moved to Dubai to live a better quality life, it is now a prime location for foreigners around the world.
With one of the fastest growing economies, investing in a home in Dubai means that your investment will make a large profit. There are immense benefits in real estate in Dubai, and you can even make a good return on investment through rental income.
Buying a home is an investment, and with a stable property market, your investment will only increase in the future. You will get a higher price
Damac Properties are experts in real estate and have the relevant experience in helping people buy the property of their choice. They serve first time and professional buyers alike. Whether you require the assistance of a property developer, or you want to invest for the first time, this renowned real estate development company will help you make a beneficial investment.