Embrace the epitome of opulence as you immerse yourself in the top waterfront communities in Dubai. Life in the vibrant metropolis of Dubai is always pulsating, but what if you crave a moment of tranquility? Dubai boasts some of the world's finest and contemporary waterfront communities, providing residents with an unmatched urban and coastal existence.
From grandiose residences with exclusive shorelines to plush apartments boasting awe-inspiring views of the cityscape, top waterfront communities in Dubai cater to every taste and desire. Whether you're searching for a permanent residence, a getaway retreat, or yearning to bask in opulence, this guide will aid you in discovering the ideal waterfronte dwelling that aligns with your aspirations.
Bluewaters Island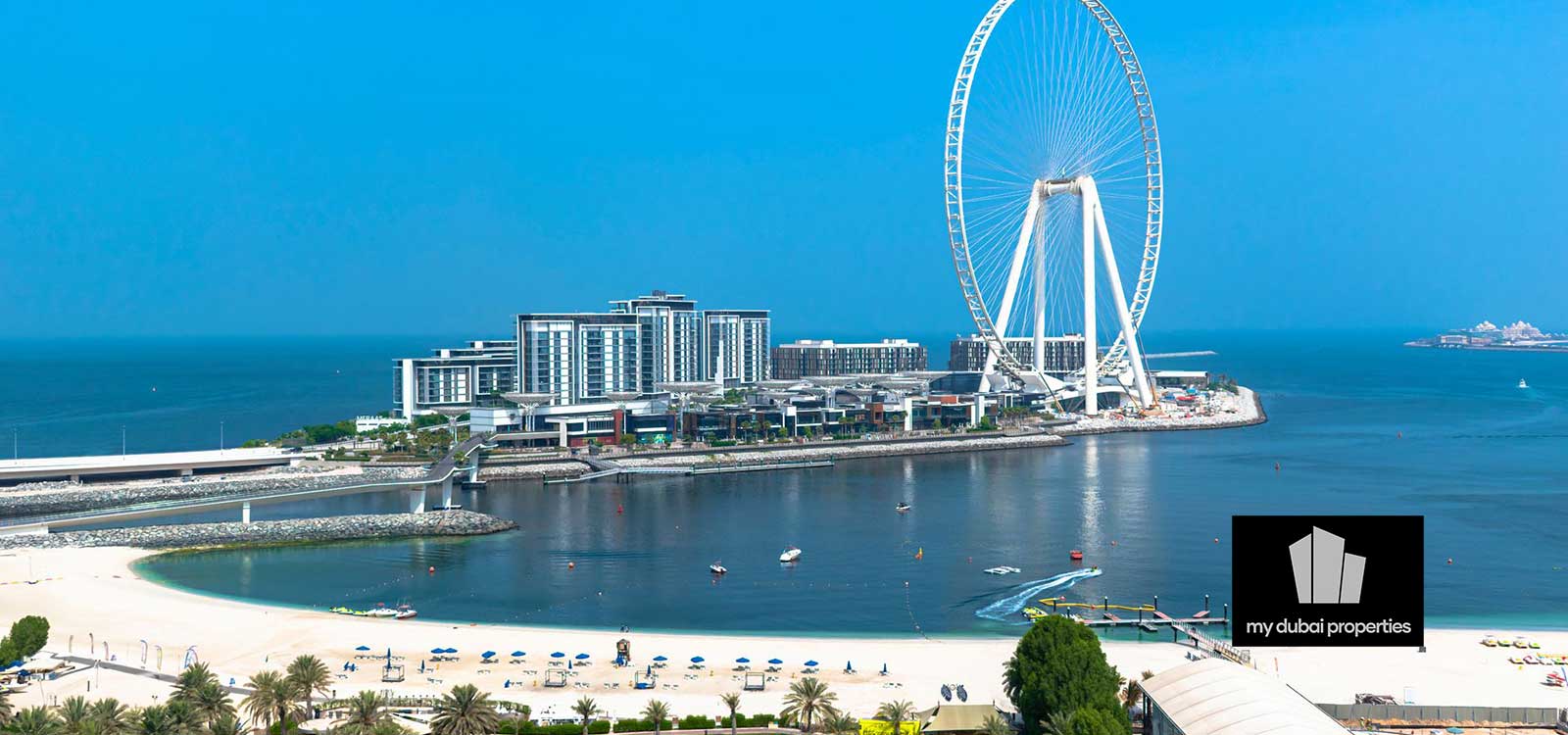 Residing on Bluewaters Island is a once-in-a-lifetime experience. Perched along the breathtaking Dubai Marina, Bluewaters Island is the epitome of waterfront living, granting magnificent parnorama of the Arabian Gulf. Accessible via a pedestrian bridge, the island is a hub of legendary attractions, such as the mighty Ain Dubai, the tallest observation wheel in the world.
Bluewaters Island is also a melting pot of luxury hotels, top-notch restaurants, and trendy retail stores.
Dubai Creek Harbour
Dubai Creek Harbour is a mesmerizing waterfront community located in the heart of Dubai. With its glorious views of the iconic Dubai Creek and the towering city skyline, it offers residents an unrivaled living experience. The top waterfront communities in Dubai boast a diverse range of residential options from stylish apartments to spacious villas all designed with the modern family in mind. Whether you're a first-time homeowner, a growing family, or simply seeking a paradise home, Dubai Creek Harbour has a special place for you. The development is not only about luxurious living but also about a holistic and sustainable lifestyle.
Emaar Beachfront
Emaar Beachfront is a premier waterfront community located in Dubai, offering a luxurious coastal lifestyle like no other. With its awe-inspiring views of the Arabian Gulf and the Dubai skyline, Emaar Beachfront is the ultimate destination for those seeking the perfect balance between urban and coastal living.
The development is home to a variety of residences from contemporary apartments to lavish penthouses, all designed with style and sophistication in mind. Whether you're a first-time homeowner, a business professional, or a retiree seeking a secluded refuge, Emaar Beachfront is the place to be. Emaar Beachfront is more than just a luxurious lifestyle, it is also about living life to the fullest.
Port de La Mer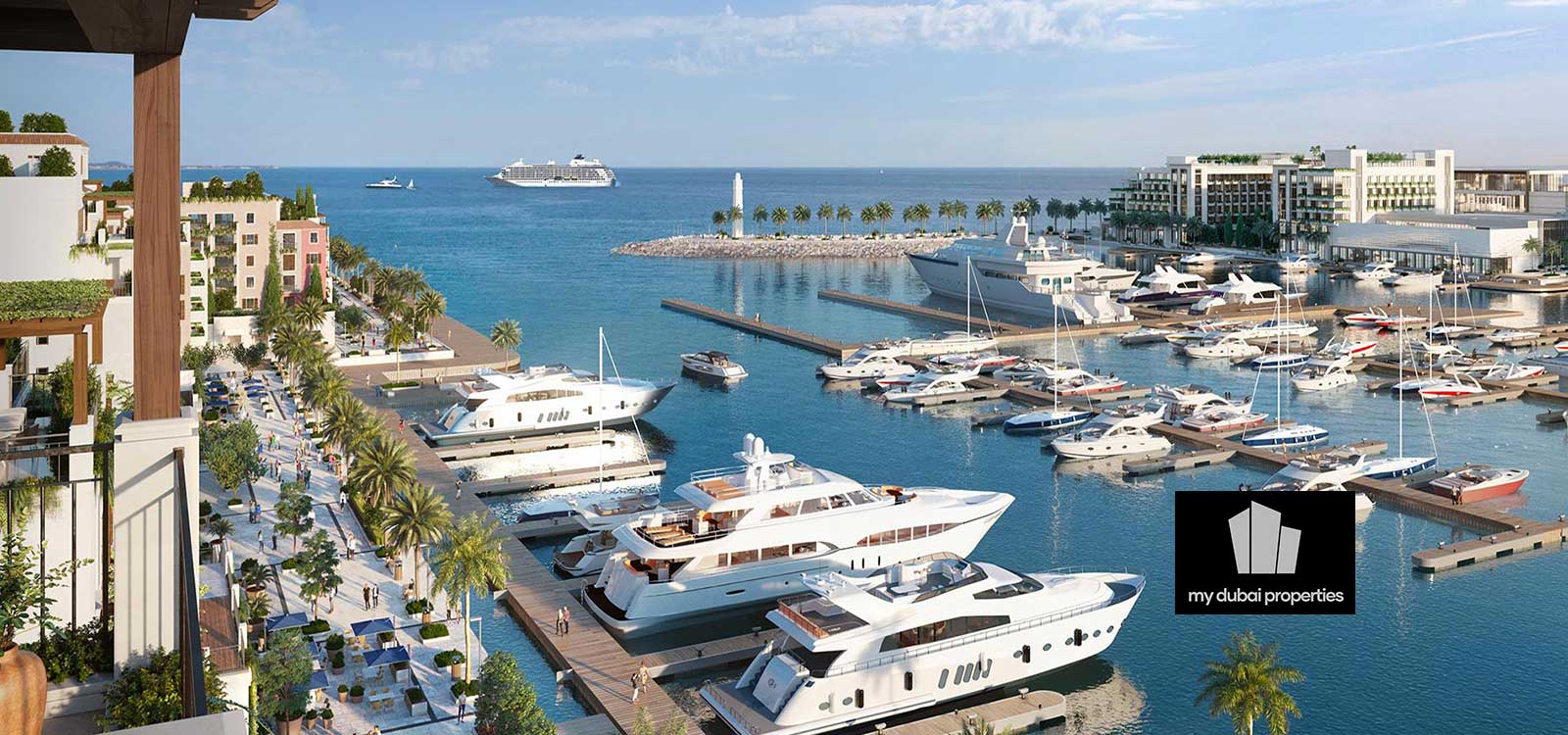 Port de La Mer is a breathtaking waterfront community with its stunning vista of the Arabian Gulf and the city's skyline. Port de La Mer is the ultimate destination for those seeking a distinct coastal lifestyle. The community boasts a diverse range of residential options, from spacious apartments to grand villas all designed with elegance and comfort in mind. If you value convenience and accessibility, Port de La Mer is the ideal location. The development is strategically located near some of Dubai's major landmarks and is easily accessible from the main transportation hubs in the area.
Palm Jumeirah
Nestled amidst the glittering waters of Dubai, lies the sought-after residential and tourist hub of Palm Jumeirah. Living here is like stepping into a paradise where you're bestowed with access to life's finest amenities and facilities.
Soak in the sun as you go parasailing or jet skiing, or simply take a leisurely stroll or have a picnic amidst its picturesque surroundings. As a resident of Palm Jumeirah, you'll have front-row access to some of Dubai's most luxurious developments, including the mythical Atlantis Dubai-themed hotel, W Residences, Kempinski Hotel, and Residence Palm Jumeirah, making it an idyllic place to reside.