Top Tourist Attractions in Dubai 2020
2020 is drawing near as 2019 is slowly coming to a close. With the dawning of the New Year is Dubai's grandiose event Expo 2020, which is what the entire region and the world in general, is waiting for. With over 25 million visitors expected to visit Dubai, the country has gone above and beyond to ensure that they are 'ready' not only with the event itself but with the best of what Dubai has to offer. Tourist attractions are right on top of that list. If you plan to visit Dubai during the Expo event, here are some incredible tourist spots that are preparing to welcome you.
Al Wasl Plaza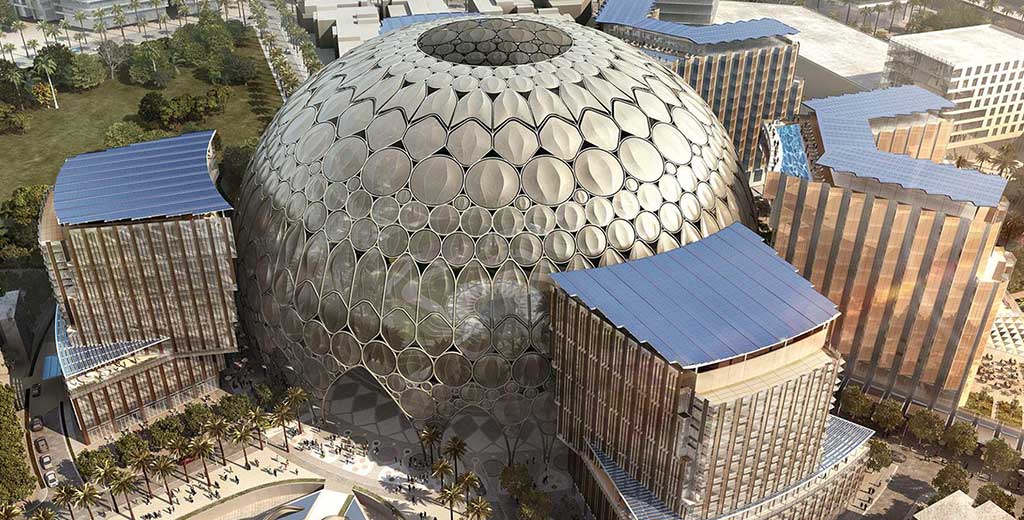 Wasl refers to connection and what better way than for a tourist spot to connect with its visitors. The theme of Expo 2020 'Connecting Minds, Creating the Future' is represented through Wasl Plaza. It is a dome that is 65 meters high and will hold both the opening and closing ceremonies. The Plaza is stunningly beautiful and lined with waterfalls, fountains and parks. More than 10,000 people can be in the Plaza at the same time. It has a 360-degree projection screen which is visible to visitors both inside and on the outside.
Jewel of the Creek
The Jewel of the Creek is a 19-storey apartment building project that will be ready when Expo 2020 comes around. The apartment buildings come complete with a massive waterfront, 2 office towers, 2 luxury hotels and recreation centre. Additionally, there is a convention centre, ballroom, retail stores and restaurants.
Aladdin City
Watch as the magic comes alive in Aladdin City. This is set in Dubai Creek and is based on the magical tales of Aladdin. The city is set across 450 meters and the three towers will resemble the magic lamp. The area will comprise of hotel and commercial space. And the towers will be connected by an air-conditioned bridge which comes complete with driveways and parking lots.
Deira Islands
Deira Islands is a waterfront city that is is a popular tourist attraction. The island is made up of serviced apartments, new hotels and marinas. There is an incredible shopping mall that caters to everything that your heart desires. It is a new project that will be completed by the time Expo 2020 rolls around. The cost of the project is a massive $150 million.
Bluewaters Island
A current hotspot in Dubai is Bluewaters Island which is set on Jumeirah Beach Residence. Bluewaters Island will hold the largest Ferris wheel called Ain Dubai. Also referred to as the Dubai Eye, it is a giant structure that stands at a height of 210 meters.
Dubai Theme Parks
You can end your adventures of Expo 2020 by taking a tour of the beautiful theme parks in Dubai. There are three fabulous theme parks including Legoland Dubai, The Bollywood Park and Motiongate Dubai. Legoland is an amusement park for children below the age of 12.