If you are contemplating visiting Dubai, there's so much to see and to do. How can you filter all the information and figure what is best and should be put at the top of your list? Here's a guide that will point you to the top 5 spots in Dubai that are unparalleled, unrivaled and unmatched. It is with the intention of making your time in Dubai a once in a lifetime experience!
Burj Khalifa
The Burj Khalifa in Downtown is the #1 tourist destination in Dubai. This is widely known not just in the local community, but worldwide. It is the tallest man-made structure and symbolizes Dubai in the best possible way, with elegance, style and beauty. With the highest number of floors, longest travel distance elevator and the observation deck, the Burj Khlaifa is a must-see spot on your travel list.
The Dubai Mall
As popular as the Burj Khalifa, the Dubai Mall is tied when it comes to best tourist attractions. It has a uniqueness and splendor that accompanies it being the biggest shopping mall in the region with over 1,200 outlets and 150 restaurants. The Dubai Mall has attracted over 50 million visitors each year. The Underwater Zoo and the Dubai Aquarium are the main attractions. The Aquarium displays 300 species of underwater animals that include rays and sharks. A shopper's paradise there's also an indoor waterfall, theme park and ice rink.
The Dubai Fountain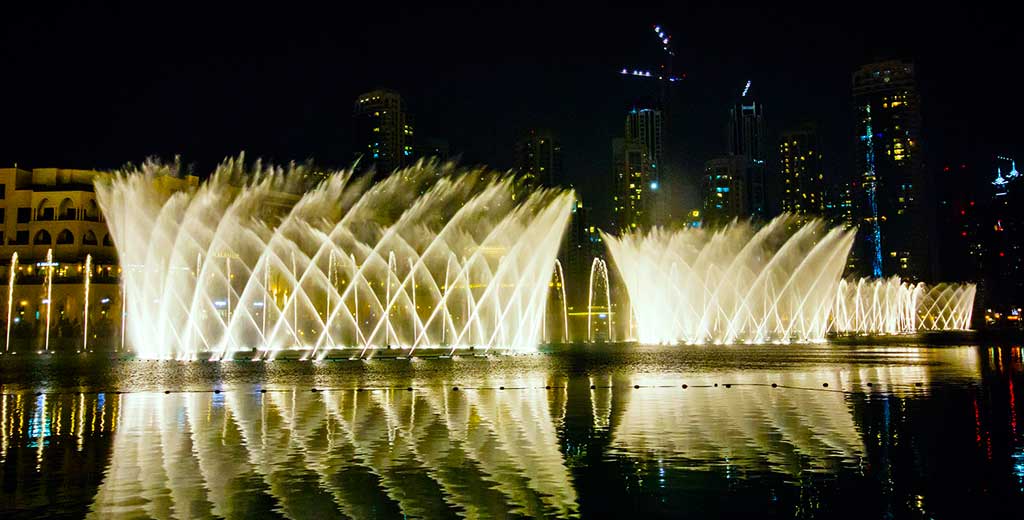 The Dubai Fountain is lavish and displays one of the most stunning water dances. It is located on the classical Burj Khalifa and outside the striking Dubai Mall. Guests can witness extraordinary dancing water shows and colorful jet streams that reach as high as 150 meters. It is one of the most popularly choreographed water dances in Dubai. There are two shows at 1:00 and 1.30 PM in the afternoon.
Palm Jumeirah
The architectural success known as the Palm Jumeirah is another breathtaking beauty spot in Dubai. It is an island that is in the shape of a palm tree. While the island is man-made, the natural beauty that surrounds it brings the tranquility and serenity that only nature can offer. The island plays host to the Atlantic and The Palm. There are a wide array of hotels with a monorail that connects to the mainland.
Jumeirah Beach
One of the most popular and iconic spots in Dubai, you can wrap up your travels with a visit to Jumeirah Beach. You can eat, shop and play or see a movie. It is a one stop tourist attraction that provides some of the best entertainment for locals and visitors. A DJ will play tunes on the weekend and visitors travelling with families can enjoy the water park on Jumeirah Beach. It is also connected to some exciting new destinations through a pedestrian bridge including the Bluewaters Island district.